Our Process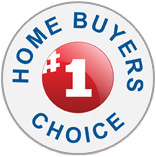 HOMEREDI FastTrack is a result of decades of owner's construction and home renovation experience which has been developed and streamlined to completely eliminate the need for hiring multiple contractors for your home Preparation and Renovation services as well as to expeditiously deliver your project within your allotted timeline and budget before your official move in date.
We do understand that this must be a very exciting time for you and your entire family with many moments of exhilaration, joy and a possible concern about your formal move in date. We at HOMEREDI pride ourselves in our ability to consistently deliver within budget and within the allotted timelines agreed upon by our discerning clients. FastTrack project implementation process enables both parties to be actively engaged from the start toward a single goal of preparing your new home for your formal move in date.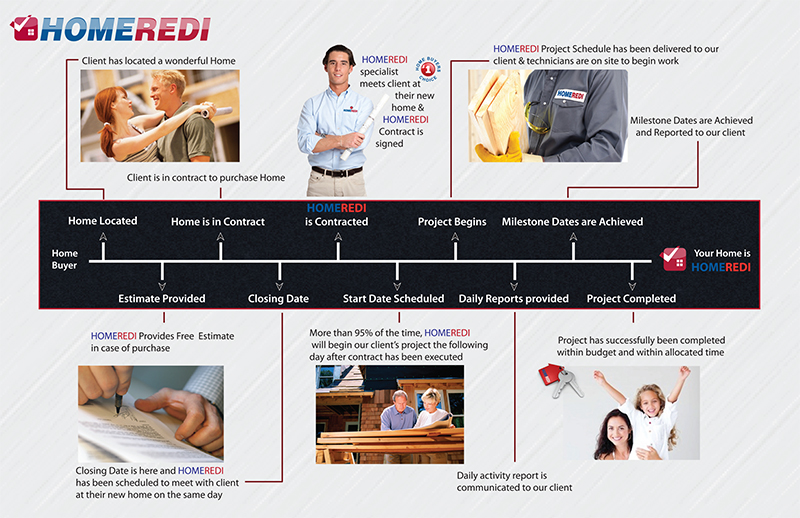 FastTrack process can begin when Home Buyers have located a specific home that they would like to submit an offer to purchase but they are hesitant to do so because the cost of potential renovation is unknown. Once HOMEREDI has been contacted and an appointment has been scheduled, our Professionally Trained Estimators will meet with you and prepare a Renovation Estimate for the desired work for the Home of your interest. Most Estimates that do not require any building permits are prepared within 24 hours from your initial meeting with our Estimators.

As part of your signed contract, HOMEREDI will provide you with Free Kitchen and Bathroom Design Services. Our Kitchen Designs include full schematic and 3D renderings. As a preferred client you will also receive contractor pricing for your American and European Made Kitchen Cabinets, Counter-tops, Porcelain Tiles and Natural Stones, Discounted Appliances, Bathroom Vanities and Luxury Brand Name Bathroom Fixtures. As a Home Buyers you will also receive a Guaranteed Start Date for your Renovation project scheduled for one day after your closing date given that your HOMEREDI contract has been executed and down payments have been received in advance.